Fine Dining. Scenic Views. Open Waters.
Take in the breathtaking views of the Prince William Sound or Southeast Alaska from the comfort of our gorgeous, wood-interior yacht, the Sea Mist. Embark on exclusive daily activities fueled by cocktails and food creations made from only the freshest local ingredients by our live-aboard chef and culinary expert, Suzette Lord-Weldon. Alaska luxury cruises are truly Alaska luxury at its finest.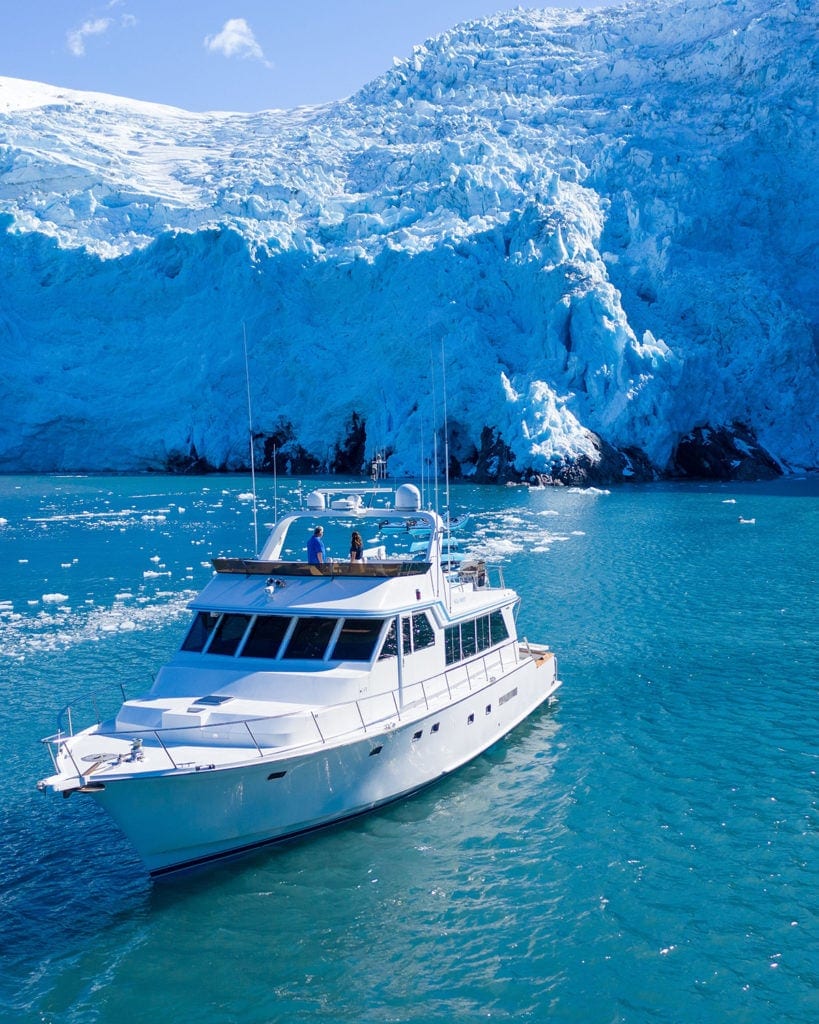 Once-in-a-Lifetime Experiences
Float alongside humpback whales, sea otters, and seals. Watch Alaska glaciers as they "calve" before your very eyes. Our cruises include Alaska bucket list items as well as exclusive tours, gentle hikes, and day excursions in the coastal towns of Juneau, Ketchikan, and Whittier. Each trip is fully-customizable to the daily activities requested by our guests.
At the end of each adventurous day, you will be greeted by a quiet, cozy state room with down comforters and Egyptian cotton sheets. Each suite has a private bathroom and generous closet space. Guests can spend time relaxing in their rooms, breathing in the fresh air on the deck, or enjoying cocktails and music in the salon with friends.
What Our Visitors Have Said

Ready to book your once-in-a-lifetime Alaska luxury cruise experience?